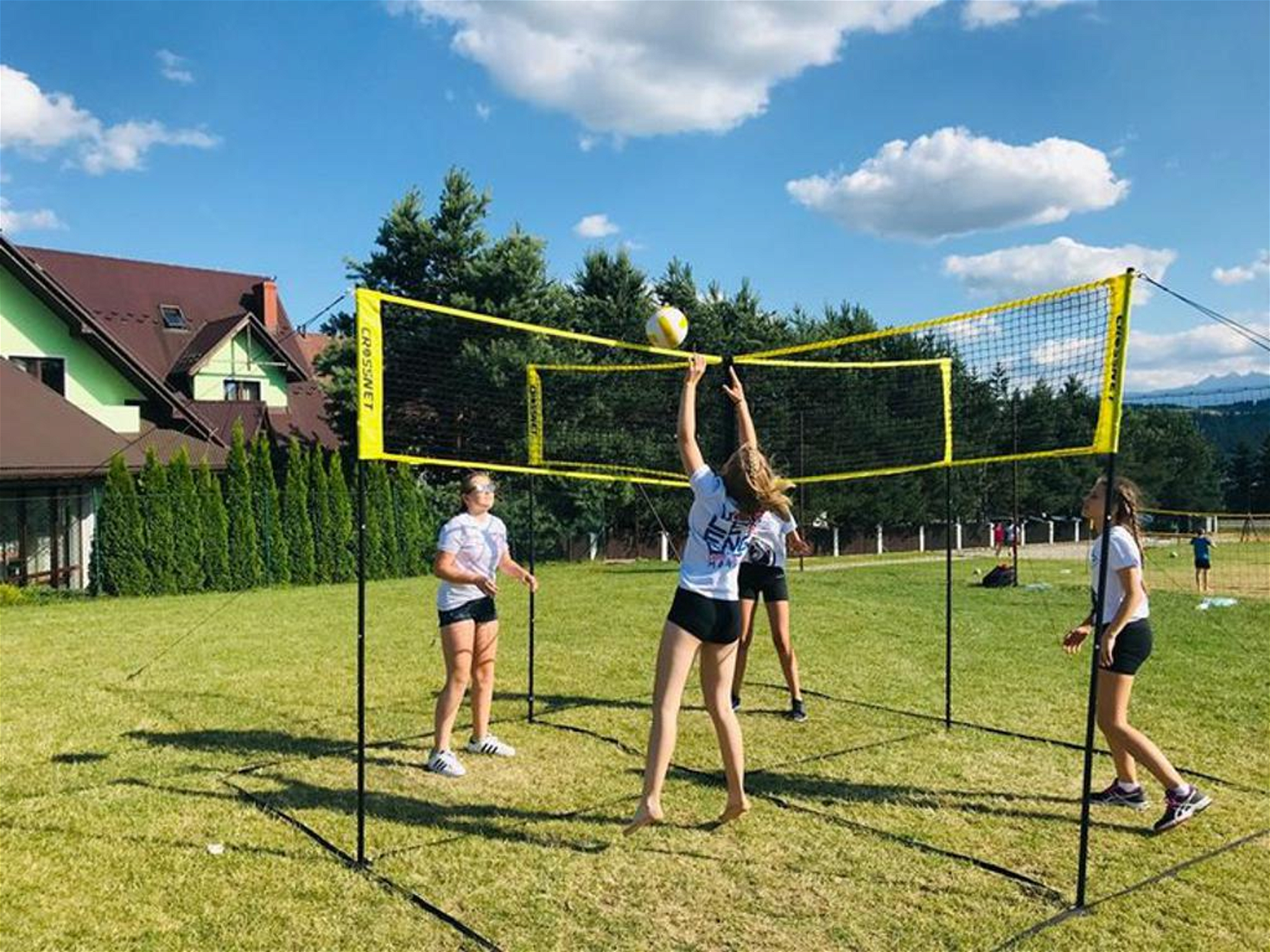 What is it?
It is a four-way volleyball game that combines traditional volleyball with four square rules. 
Crossnet
 is fun for all sports lovers and, depending on the net height, for players of all ages. Professional volleyball players say that this game made them fall in love with the sport because it is easy, yet quite competitive and fun to play wherever you are.
Why the trend?
This game is ideal for house backyards since it takes less than 5 minutes to set it up. For families or small groups of friends, it is an ideal pass-time activity, especially if they cannot get out of their houses due to the COVID-19 crisis. Some physical education teachers believe that 
foursquare volleyball
 is great for elementary school kids since it develops motor skills and prepares them for volleyball. For families with kids, this is an ideal outdoor activity that would activate kids making them healthier and more active. This game does not take up a lot of space which makes it ideal for even small yards, narrow streets, or even bigger balconies. Crossnet is a good game for the beach since it's harder to play in the sand making it significantly more interesting. Also, there can only be four players which means that playing it is safer in these troubling times, compared to other sports where larger groups of players would have to gather.
Crossnet game
 rules are quite simple and everyone will be up to speed quickly. Four players are constantly rotating since square four is the dominant one. First-person to scores 11 points is the winner, but people play it with their own set of rules to make it last longer or to be funnier.
Products
Crossnet kit has everything you need to set up a court wherever you are. The kit includes the ball, instructions, rulebook, net, and a travel backpack to pack everything after finishing the game. The most complex element in the kit is the net that looks like classic volleyball one, but it's a four-way net that needs to be attached to the ground. A notable feature is that it can be used both ways and it also has two heights and it's usually for women (7'4″) and men (7'11").To be comfortable while playing Crossnet sports clothes and sneakers are a necessity. Sometimes players even decide to wear matching t-shirts if there are two teams involved.